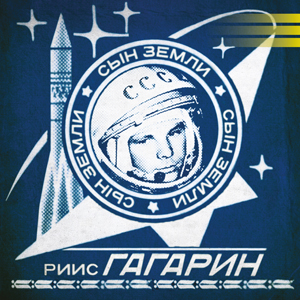 New release on instrumental music label Opensonics.

Gagarin - Blue Earth, is composed & produced by media composer Nicholas de Carlo. Mixed by Ken Thomas ( Sigur Ros, M83 )

This version is separated into a duo-stem format Theme & Accompaniment for ease of use for film & TV synchronization.

Minimalist piano themes and accompanying looping atmospheres created from old gramophone recordings, using a hand-crank record player. 1960s analogue synthesizers, theremin sounds and early electronic instruments like the Trautonium. Shortwave radio and circuit crackles, creaking and clunking sounds recorded from a Bechstein piano carcass.

The film-score like music captures and transports the listener along the imagined journey of Gagarin's own experiences. Each piece corresponds to an actual event on the historical flights' timeline. In 1961 Gagarin became the first human being to leave earth and orbit it, an extraordinary journey lasting108 minutes.

The album also appears in it's original form as Gagarin - Son of the Earth, by Rreess on Sp8kauf.

---
Track list:

01. Vostok - Accompaniment
02. Vostok - Theme
03. The Flight Plan - Accompaniment
04. The Flight Plan - Theme
05. Blue Orange Sunset - Accompaniment
06. Blue Orange Sunset - Theme
07. Solo - Accompaniment
08. Solo - Theme
09. Son of the Earth - Accompaniment
10. Son of the Earth - Theme
11. Black Sky Horses - Accompaniment
12. Black Sky Horses - Theme
13. Galina Will Be Sleeping - Accompaniment
14. Galina Will Be Sleeping - Theme
15. Even Here Even Now - Accompaniment
16. Even Here Even Now - Theme
17. Sunrise Across Ocean - Accompaniment
18. Sunrise Across Ocean - Theme
19. Star City - Accompaniment
20. Star City - Theme
21. Tumbling over Africa - Accompaniment
22. Tumbling over Africa - Theme
23. Red Skies - Accompaniment
24. Red Skies - Theme


Album
Gagarin -Blue Earth – Instrumentals — Nicholas de Carlo
Ctlg.No: OS-004
Released: 05.08.2016
Length: 1:28:58 / 24 tracks
Genres: Ambient / New Music /
Contemporary Music / Electronica