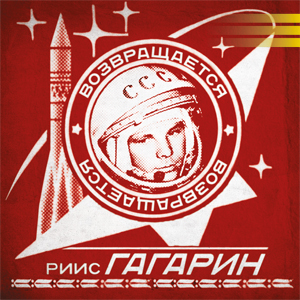 New release on instrumental music label Opensonics.

Gagarin - Red Dawn, is composed & produced by media composer Nicholas de Carlo.

This version is separated into a duo-stem format Theme & Accompaniment for ease of use for film & TV synchronization.

Nicholas de Carlo teams up with Neil Simpson to release their beautiful and powerful album 'Gagarin - Red Dawn'. Massive beats mix with piano melodies and inventive atmospheres that stir, lift and move you, sometimes gently, sometimes blasting you into space. Filmscore-like instrumental music explores, using electronics, classical piano themes, audio loop patterns, and evocative soundscapes, the personal experiences of Gagarin: his feelings, thoughts and even hallucinations during his rapid single orbit of the planet.

Press Reviews: [nitestylez.de] Nicholas de Carlo / Rreess - Gagarin - Returns "...pleasing all lovers of classic ChillOut, Downtempo, Balearic and Lounge music...cinematic qualities to it. Huge production, strings, intimate and sensual piano parts..."

The album also appears in it's original form as Gagarin - Returns, by Rreess on Sp8kauf.

---
Track list:

01. Sunrise - Accompaniment
02. Sunrise - Theme
03. Sons of Earth - Accompaniment
04. Sons of Earth - Theme
05. The Plan - Accompaniment
06. The Plan - Theme
07. Red Sky - Accompaniment
08. Red Sky - Theme
09. Across Africa - Accompaniment
10. Across Africa - Theme
11. Sunset - Accompaniment
12. Sunset - Theme
13. Even Here - Accompaniment
14. Even Here - Theme
15. Solo Hero - Accompaniment
16. Solo Hero - Theme
17. Galina - Accompaniment
18. Galina - Theme
19. In Star City - Accompaniment
20. In Star City - Theme
21. Metal Horses - Accompaniment
22. Metal Horses - Theme
23. Rocket Vostok - Accompaniment
24. Rocket Vostok - Theme


Album
Gagarin - Red Dawn – Instrumentals — Nicholas de Carlo
Ctlg.No: OS-005
Released: 24.11.2017
Length: 1:48:11 / 24 tracks
Genres: Ambient / New Music /
Contemporary Music / Electronica